We will add the confirmed DJs for the winter edition 2017 on this page: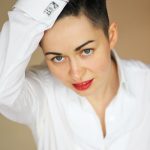 DJ Asyia Moiseeva, France
It was very recently that we first had the pleasure to listen and dance to her music and we directly thought that her varied selection perfectly fits La Cita. Please welcome DJ Asya Moiseeva from Paris!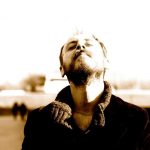 DJ Sergio Piscitello, Italy
Our next entry is a very humble warm-hearted person with a lot of attention to his surroundings. He delicately and very balanced plays a rather musical palette. Also for the first time at La Cita, please welcome DJ Sergio Piscitello from Palermo, Sicily. He sends us these verses:
"La vida es una milonga
Y hay que saberla bailar,
En la pista está sobrando
El que pierde su compás."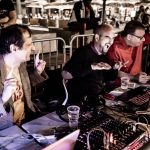 DJs Marc Tommasi, Camille Boucher & Benoît Galindo, France
Here is one information you need to plan your travel to La Cita. Actually you want to stay until Monday morning because at the Afterparty we don't have one DJ, nor do we have two DJs we actually will have a triumvirat of three DJs who will fly in directly from Marseille in France as the three Magic Kings! Having a long experience themselves with a famous tango church in Arles, we are happy to announce the Reyes del Compas Marc Tommasi, Camille Boucher and Benoît Galindo!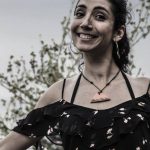 DJ Marta Silvestre,  Portugal
As a DJ, her main goal is to produce the wish to dance and dance, all set long. With sensibility, she manages complementary strong and soft energies. Beside her resident DJing at a weekly emblematic milonga 'La Galeria Ideal' in Oporto, she gives her touch in consequent international events.
Photo copyright : Sabato Sat Aranzitti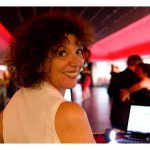 DJ Marie-Jeanne Tavernier, Belgium
I entered the tango world in 1995 and started DJ'ing in Ghent in 2002. In Brussels my DJ'ing is regularly combined with performances of orchestras like Sexteto Milonguero, Ciudad Baigon, Orquesta El Cachivache, Sexteto Roberto Siri … I mainly stick to the traditional tango repertoire from the late twenties until the early fifties. I mix romantic, rhythmic and lyrical tandas with surprising cortinas.
As a DJ I am at the service of the dancers, being alert for their flow and energy level.