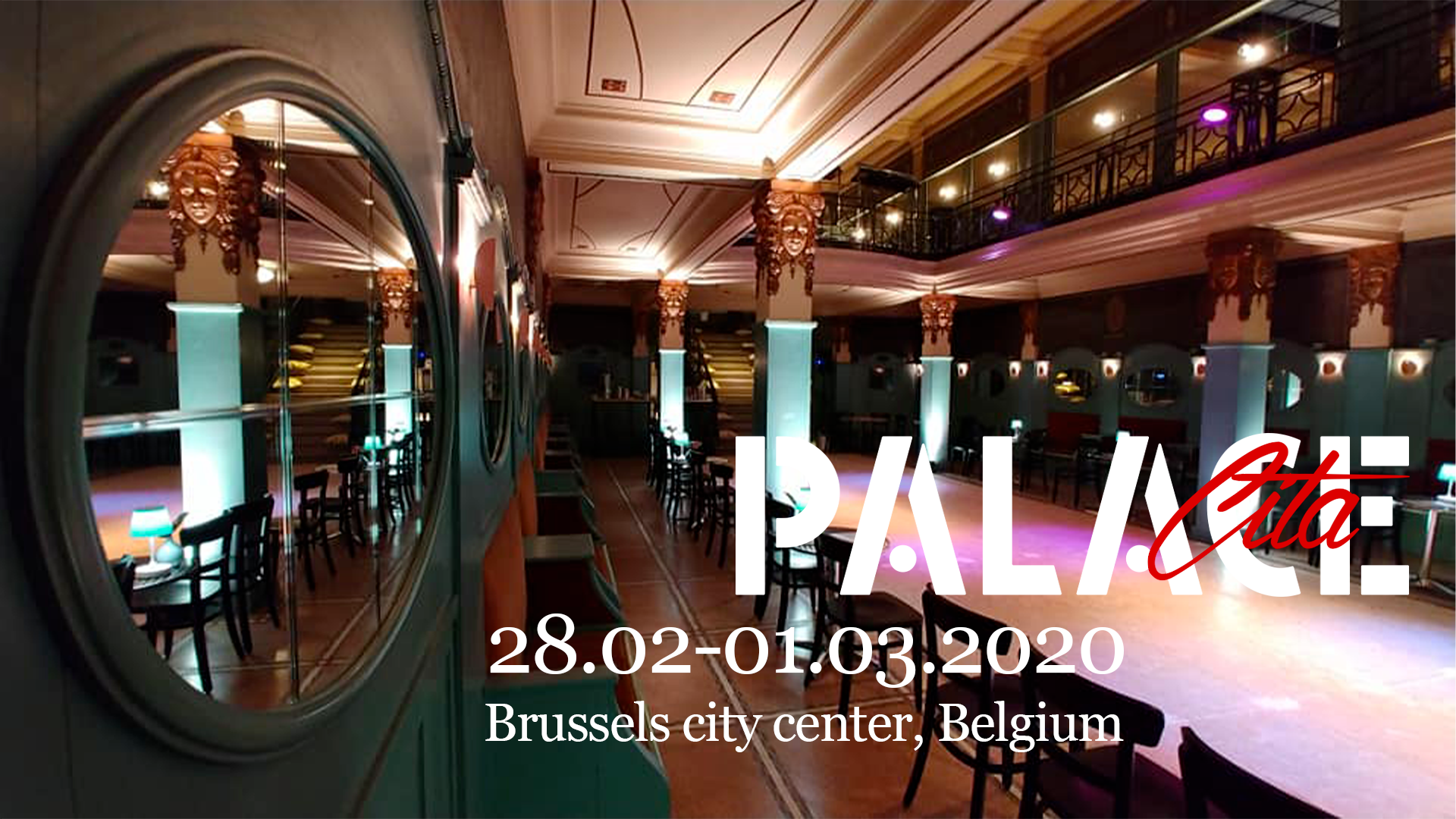 Let's join for a very intimate weekend in the heart of Brussels!
120 participants only, wooden dance floor, 5 international DJs, 85€
Vendredi 28/02 :
20h30 : Doors open and welcome drink!
21:00-3:00: Opening night with our first DJ Claire Deville
Samedi 29/02 :
14:00-20:00 : Afternoon set DJ Bomboncito
22:00-04:00 : Saturday night fever DJ John Yingren Tan
Dimanche 1/03 :
13:00-19:00 : Despedida  DJ Jens-Ingo Brodesser
20:00:01:00 : Let's after-party!
Venue address: Palace, 19-21 Borgval, 1000 Brussels
The venue is in the city center of Brussels with a lot of restaurants and snack bars all around; there are many accommodation facilities in walking distance and it's easy to reach from the airport and all train stations! Like the very first Cita, this event will take place in a historical art-deco monument. The participation p
rice includes dancing during the whole event and the afterparty, free coffee, tea and water and some snacks. Optionally, the organisation of the Palace will also provide their bar with all kinds of drinks.
Facebook event page is here : https://www.facebook.com/events/2715529735229385/
Terms and conditions (Read-me)

This event does not include meals. There will be water, coffee, tea and some light snacks served for free during the event. This time there will be a bar where you can buy all drinks, the bar is run directly by the venue organisation! Even though we have contracted an event insurance for general risks during the weekend you should however also cover yourself with a travel insurance which helps in case of sickness and other emergencies during and before your travel because there will be no refunds!
Find here our GDBR policy: All your collected personal data during registration will exclusively be used to identify and contact you for this or future events. It is important to acknowledge that this event explicitly allows videos and photographs of the participants being taken for social media sharing and tagging. There might be an official event photographer but there can also be other participants taking pictures or videos. If you don't like these circumstances and proceedings we strongly advise you not to participate!
Only single registrations!