Queridos amigos!
We would like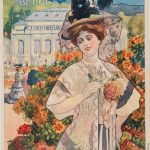 to invite you to the ninth edition of our private tango meeting at the Kurhaus of Spa in Belgium, "La Cita de los Amigos"! This week-end of dancing will take place in the historic thermal cure city of Spa, the town which gave its name to every spa in the world. It also hosts since 1925 the Grand Prix of Belgium at the nearby Spa-Francorchamps race circuit. It will be 3 days of non-stop dancing, home-made food, fresh fruits, best DJs, thermal bathing, hiking in the nature and all of you to share these beautiful moments. Join us! The summer edition will be from 16 – 18.6.2017, registration open on 1.2.2017!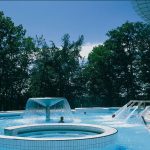 Participation will be strictly by invitation and will be balanced between leaders and followers. Champagne, red and white wine, Belgian beer menu, several quality juices and various softs, two diners on Friday and Saturday evening and two brunches on Saturday and Sunday morning are included. As a matter of fact, like the last editions, we will have an open bar and all drinks will be included in the price. There is a 25% reduction on the entrance price of the thermal bath specially negotiated for the amigos!
For the accommodation we suggest 3 formulas: a budget dormitory villa in the woods, a small hotel and a luxury hotel. We have a special deal with the two hotels just across the street, the Radisson, 4 stars, with the private funicular to the thermal baths on the hill, and a small family run hotel.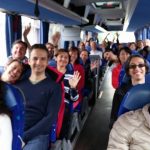 Spa has a national railway station and there are several bus connections. To facilitate your journey we organize two Cita buses between Zaventem Airport, Liège train station and the Cita on Friday: One in the afternoon and a late bus at 20:30. On Sunday and Monday we will also offer one travel back. Public transport to Spa is quite good.
An exceptional context
This year, for the first time, La Cita will be in the central Kurhaus with its historic ball room, right next to the casino. The building was rebuild in 1908, on the original structure from 1750. It has a wooden parquet floor perfectly suited for dancing. Like the years before we will build again the outdoor dance floor on the terrace. Spa is surrounded by large beautiful forests and we will organize a walk on Friday afternoon. If you make an extended stay don't miss a walk in the heath landscapes of the very close-by Fagnes. Around the city of there different departures for interesting trails.
See you there! Yours Bénédicte and Jens-Ingo