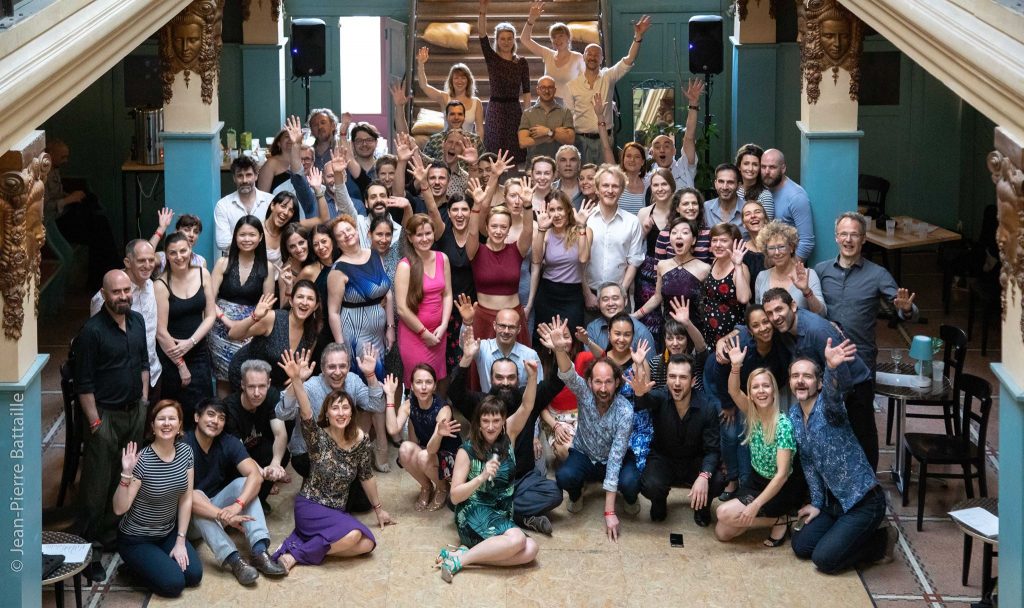 Dear Amigos,
We were very happy with the outcome of the Palace Tango Cita which took place in Brussels at the end of March. As we had a very packed Winter Edition, the idea was to propose an additional shrinked mini version of La Cita in between the bigger Citas and to place it into a new smaller venue. This venue is actually our regular milonga in Brussels where we organise once a month the Palace Milonga. If you happen to be in Brussels during one of our regular Palace Milongas, just drop in!
Let's check together the next Cita projects and dates of 2019:
La Cita de los Amigos in Spa 13-16.6.2019 registrations are open
The next Winter Edition in Brussels 13-15.12.2019 registrations start 3.7.2019
We hope to see you around and wish you a very nice start into Spring!