Queridos amigos!
We would like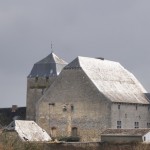 to invite you to the seventh edition of our private tango event at the Château d'Anthisnes in Belgium, "La Cita de los Amigos", the meeting of the friends! This week-end of dancing will take place in the Ardenne with a lot of light and fresh air to celebrate the summer solstice. It will be 3 days of non-stop dancing, home-made food, fresh fruits, best DJs and all of you to share these beautiful moments. Join us! The summer edition will be on 17 – 19.6.2016 and registration start will be reasonably at 1.3.2016, a Tuesday at 14:00!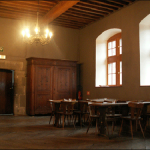 The marathon will be balanced between leaders and followers strictly limited to 150 amigos with an open bar: Champagne, all drinks (red, white and sparkling wine during the meals and the marathon, Belgian beers, several quality juices and various softs), 2 diners on Friday and Saturday evening and brunch on Saturday and Sunday morning. During the whole event water, tea, coffee, snacks and juices will be available. Like last year, we will have a self service bar, all drinks will be included in the package 🙂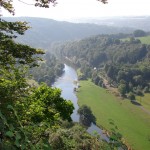 If you need a sleeping place, we have prepared a dormitory house with beds in 4 person rooms with modern bathrooms. The village of Anthisnes is situated in the Vallée de l'Ourthe and surrounded by forests. Just in front of the castle are the departure waypoints for interesting trails. If you travel without a car, we suggest that you select the dormitory house on the marathon reservation form. We organise one bus transport between the Zaventem Airport, Liège train station and the marathon location on Friday night. On Sunday and Monday we will also offer one travel back if there is enough demand. You also can take public transport to the location during the day time on a limited schedule which we will display on the location page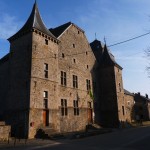 An exceptional context
This year, for the first time, the meeting will be in a medieval castle. There is an original oak wooden floor in the salon perfectly suited for dancing. The interior is 17th century style with an old tower from the 12th century . The castle is surrounded by large beautiful forests. Like last year we will build again the outdoor dance floor on the green in the castle garden.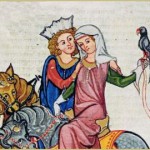 See you there! Bénédicte and Jens-Ingo